Secret Life of Dreams, The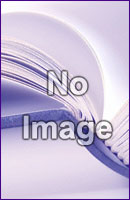 Author
Clare Gibson
ISBN
1-59223-101-2
Publisher
Thunder Bay Press
Pages
400
Size
22 x 28 x 3.5 cm, HB
Weight
1900 g.
Our Price
Rs. 2,599.00
This illuminating volume draws on many authoritative sources to provide an invaluable aid to understanding and learning from your dreams, which act as keys to unlock the secrets of your subconscious mind.
-Fifty chapters packed with an array of objects, characters, and abstractions that populate your dreams.
-Thousands of detailed breakdowns of the symbolic messages encoded in your dreams.
-Invaluable interpretation of the clues that enable you to untangle your personal past, present, and future.
-More than 500 photographs and illustrations.
Loading..